London Comic Con has caved to the 0.5% of the world's population – the trans – and cancelled the planned Harry Potter panel from its October event. This is after the ever-hysterical, LGBTQP mafia claimed it would not be a 'safe and inclusive environment'.
The panel was due to be put on by the production team of the West End play Harry Potter And The Cursed Child, but some charity called Switchboard threatened to end its involvement with the event following JK Rowling's audacity in saying that only (real) women have periods. That crazy b*tch!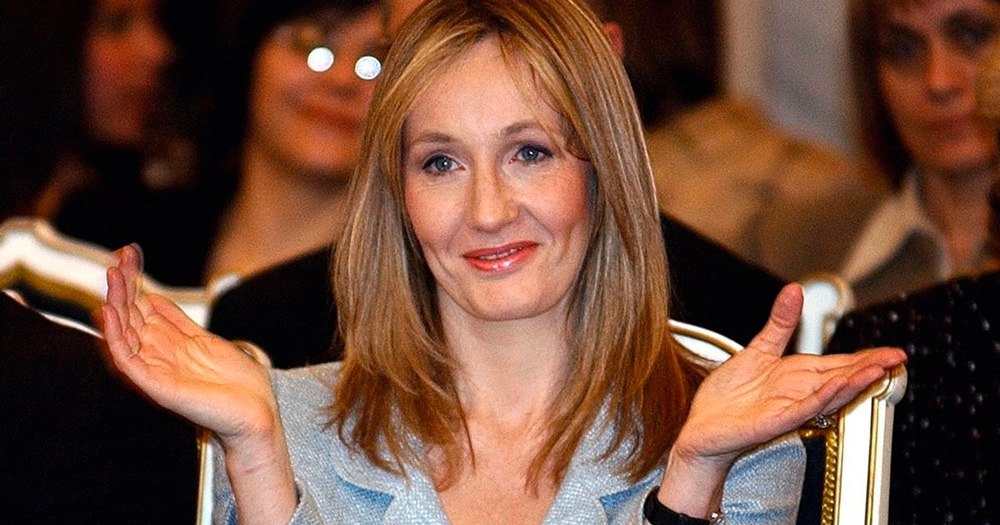 When The Chips Are Down
Switchboard whined to the organizers that it had:
"…concerns about the potential impact on our community, particularly trans individuals…"
As the Joker once said about civilized people eating each other once the chips were down, the gays and feminists went mental and they've accused the convention of "giving in to the trans activist bullies".
It seems that money talks, though, as London Comic Con has basically told the gays and feminists to F-off to appease the Transformers. The reason is that Switchboard is going to use Comic Con to groom vunerable children to show their support to LGBTQP people who might be attending by hosting London Comic Con's first-ever Pride Lounge. In a post on X (Twitter) they say:
"Come by to say hi to our incredible volunteers, pick up a free pronoun badge, and enjoy a quiet space away from the main convention to rest and reflect!"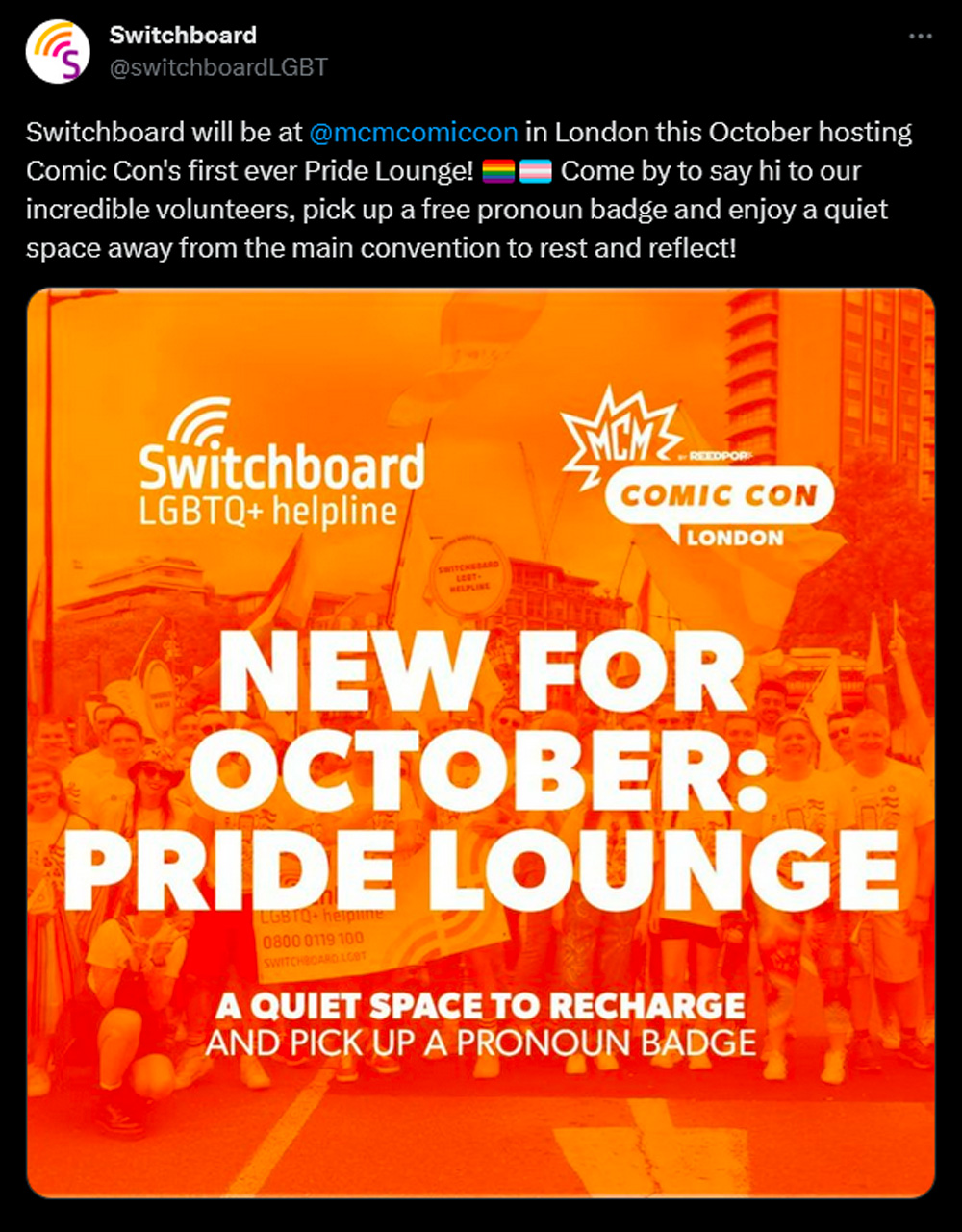 I remember the good old days when pedophiles at least had the decency to offer you a bag of sweets (candy) before luring you into their devious world. These lot are just offering you a shitty little badge (that's a pin to my American chums).
So there you have it Outposters, another franchise/event that has been hijacked by the noisy minority and spoiled for the fans who just want to go and celebrate movies and TV Shows. Shame on them but don't be too down, I have something that'll cheer you up…