Peacock has released a new sneak peek video for Twisted Metal, the upcoming action-comedy series based on the classic PlayStation game. The game first premiered way back in 1995 when players chose a driver and their vehicle and participated in a series of arenas to engage in a tournament of death. The end goal was to survive the slaughter and have your deepest wish magically granted by the shady contest owner, Calypso.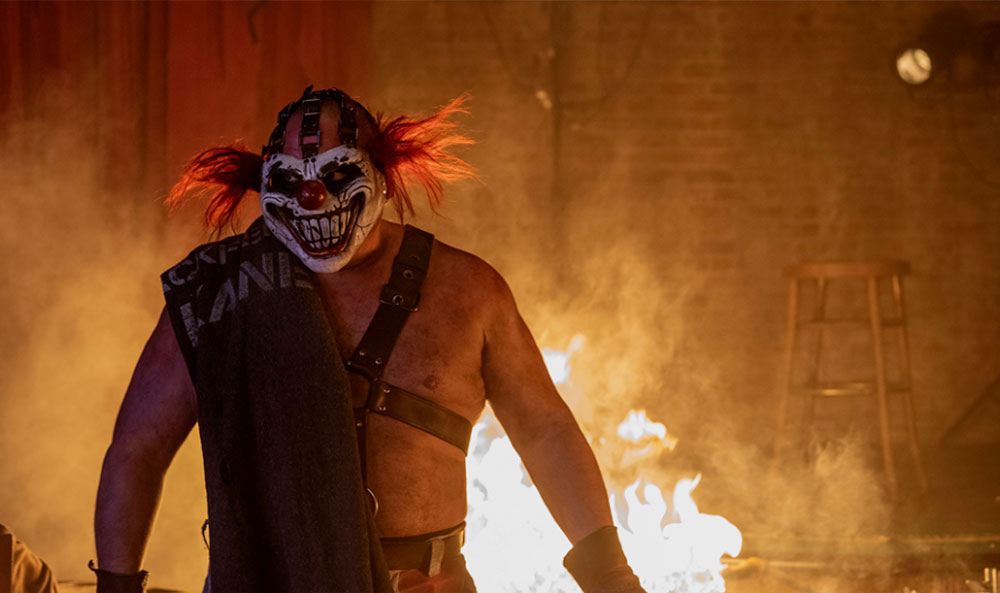 Twisted Metal is a described as high-octane action comedy based on an original take by Deadpool scribes Rhett Reese & Paul Wernick. Anthony Mackie is the protagonist John Doe, a motor-mouthed outsider offered a chance at a better life, but only if he can successfully deliver a mysterious package across a post-apocalyptic wasteland. Sweet Tooth, the killer clown driving an ice cream truck is voiced by Will Arnett with professional wrestler Samoa Joe as the body.
Peacock released a short teaser in April (which is below) and shows  John Doe starting the engine of his car, loading his guns, and choosing a playlist from his CD collection (remember those?). Mackie races down the road spraying bullets from two guns attached to the front of his car to the sound of "Steal My Sunshine" by Len.
The Sneak Peek
Twisted Metal will be a half-hour live-action TV series based on the classic PlayStation game series, with Peacock calling it a "high-octane action comedy". In the clip below, you'll get to see Sweet Tooth ambush John Doe before pushing him up against a fruit machine where they both share a sing-along and back-and-forth quips. I'm literally pinching the bridge of my nose whilst I watch this crap.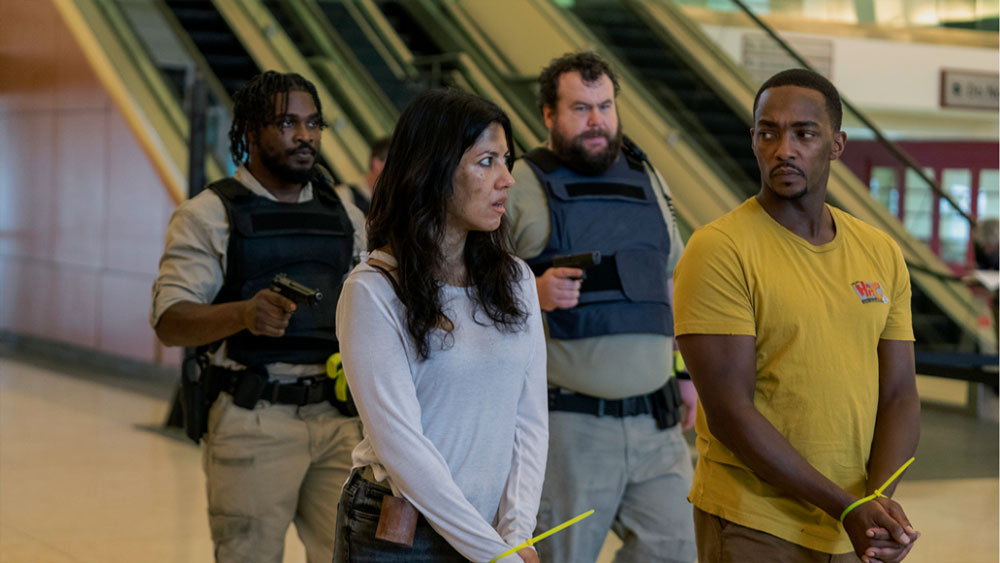 In addition to Mackie, the series stars Stephanie Beatriz, Thomas Haden Church, Neve Campbell, Richard Cabral, Mike Mitchell, Tahj Vaughans, Lou Beatty Jr. will guest star. Twisted Metal is set to premiere on 27th July in the US via the Peacock subscription channel. There's no word on an international release yet, but Peacock is available via Sky and Now, which means it will be assaulting our senses in the UK fairly soon.