As we wrote yesterday, we have a building suspicion that streaming in its current form, as a business model, has fundamentally broken Hollywood. The endless production of content at high, movie-like prices is no longer driving subscriber growth, and without licensing costs, box office take, and other ancillary income the over-saturated marketplace of multiple streamers has run out of steam. There is no longer enough money in it.
So we have strikes demanding access to money that, in reality, doesn't actually exist while studios sit on streaming services that they have spunked tens of millions on, wondering why their income streams are drying up. This is why they are suddenly shifting things back to being movies.
Yet more proof of there being nowhere near as much cash sloshing around the industry as people would like to believe, Deadline is now reporting that Dune: Part Two and Oppenheimer VFX firm DNEG has asked staff to either take up to a 25% pay cut or join a loan scheme to lower costs.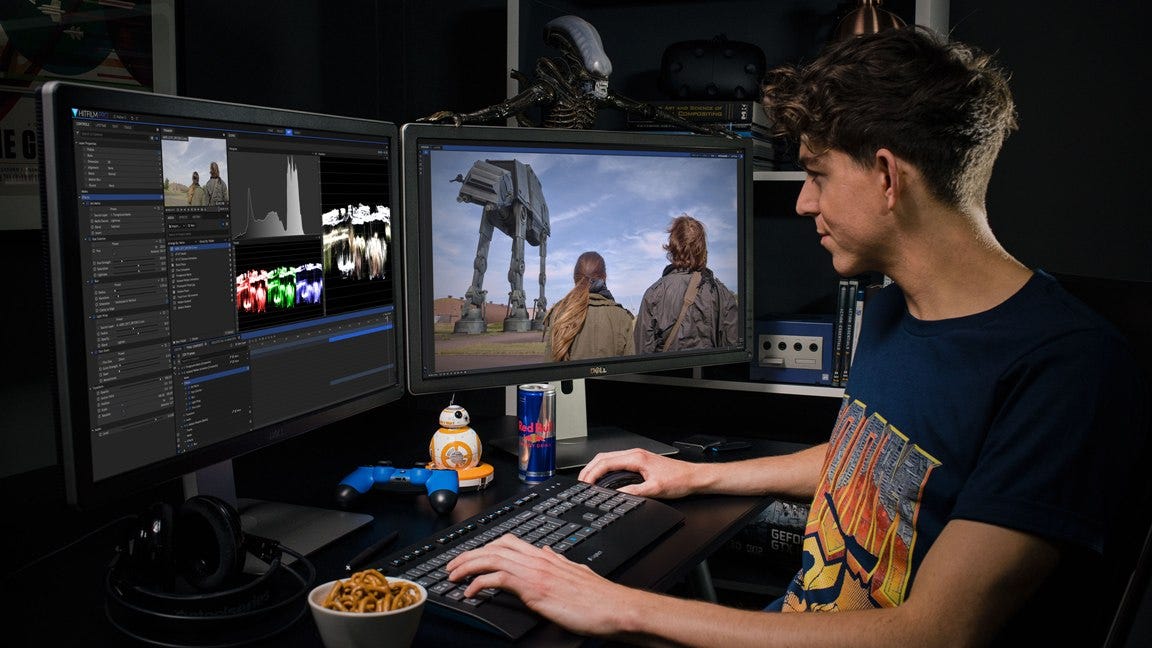 DNEG's 10,000+ employees across the world have been given 11 days to make the choice. According to the reports, people inside the form have said they believe their contracts will be terminated if they don't agree to the measures. The pay reduction period is predicted to last around seven months, and the loan scheme is for people who can't afford to take such a large cut. DNEG says this will allow them to preserve jobs in the long term rather than cutting.
The dual strikes have led to a massive reduction in the pipeline of work for VFX companies.
In London, DNEG had already laid off around 7.5% of its HQ workforce back in July. More layoffs may be needed in the UK and EU, as DNEG can't legally force a reduction in pay without employee consent, unlike many US states where employers can do this as long as it isn't specifically stipulated they cannot in the contract of employment.
One employee quoted in the trade says:
"We feel like DNEG is not offering anything to compensate but are instead pushing all the weight and risk on the employee."