We recently wrote about the upcoming documentary from Sky and HBO, David Holmes: The Boy Who Lived. Well, now we have the first trailer.
You may recall that this is the story of David Holmes who was Daniel Radcliffe's stunt double on the Harry Potter movies. One fateful day a stunt went wrong which resulted in David plummeting to the ground and leaving him paralyzed from the chest down. The official synopsis reads:
"As Daniel and his closest stunt colleagues rally to support David and his family in their moment of need, it is David's extraordinary spirit of resilience that becomes their greatest source of strength and inspiration."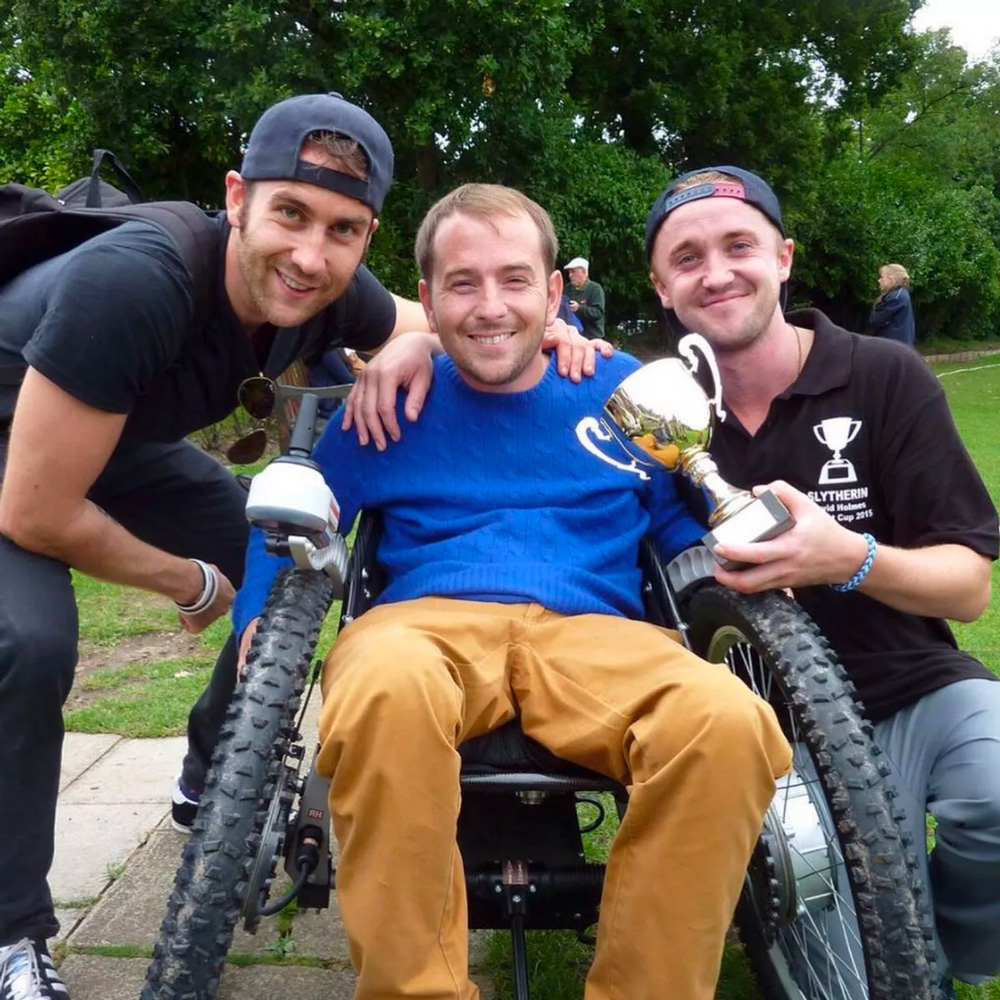 The trailer gives us a look at David living every stuntman's dream working on massive tentpole movies, and being paid to do insane things that normies like us would rather stay away from. We also get to see personal footage that was shot over the last decade, a behind-the-scenes look at David's stunt work.
After the build-up, we then get the abrupt and harsh reality of what happened to David. However, it's not all doom and gloom, and thankfully the documentary gives us plenty of candid moments of David's current life and intimate interviews with family, friends, and co-stars from the Potterverse.
Radcliffe says:
"He just seemed like a cool older brother, he would do the most dangerous physical stuff. This terrible thing happened to Dave, but I don't want to talk as if his life is a tragedy. The way his life has affected the lives of people around him means that it is the furthest thing from that imaginable."
The documentary also marks the most recent collaboration between Holmes and Radcliffe who have remained good friends. In 2020, the pair launched a podcast called Cunning Stunts, in which they break down major action scenes in films and interview stunt performers in the industry.
David Holmes: The Boy Who Lived debuts Wednesday 15th November on HBO and will be available to stream on Max. It will air on Sky Documentaries and the streaming service NOW in the UK on 18th November.
Check back every day for movie news and reviews at the Last Movie Outpost