One thing you notice when you write about movies, and Hollywood in general, several times a day is just how often you end up talking politics, or about politics adjacent topics. Why is this? It is because Hollywood simply keeps doing politics.
The old transaction – I give you money, you entertain me and then go away until I need entertainment again and ask for it – is long since past. Today it is all about having a platform and using it. Every single Hollywood actor, executive, and craft services table wiper, when put in front of a microphone, seemingly can't stop talking about how they think you should feel.
They are at it again, as 250 notable names from movies, television, music, and entertainment have teamed up with GLAAD and the Human Rights Campaign to issue a public letter demanding CEOs of Facebook, Instagram, YouTube, TikTok, and Twitter take action to:
"…help curb anti-LGBTQ hate on their platforms by better-enforcing policies that protect that community."
Those who have put their names to the letter include Elliot Page, Ariana Grande, Cynthia Erivo, Dan Levy, Jamie Lee Curtis, Amy Landecker, Amy Schumer, Angelica Ross, Bebe Rexha, Bella Ramsey, Ben Barnes, Billy Eichner, Billy Porter, Busy Philipps, Camila Cabello, Cara Delevingne, Cheyenne Jackson, Cynthia Nixon, Dylan Mulvaney, Gabrielle Union-Wade, Hailey Bieber, Hannah Gadsby, Janelle Monáe, Jinkx Monsoon, Judd Apatow, Kal Penn, Kendrick Sampson, Lena Dunham, Lena Waithe, Michaela Jae Rodriguez, Niecy Nash Betts, Patrick Stewart, Patti LuPone, Ramy Youssef, Rosario Dawson, Sam Smith, Sara Bareilles, Sia, Shawn Mendes, Taika Waititi, Zoe Chao, Zooey Deschanel, and many others.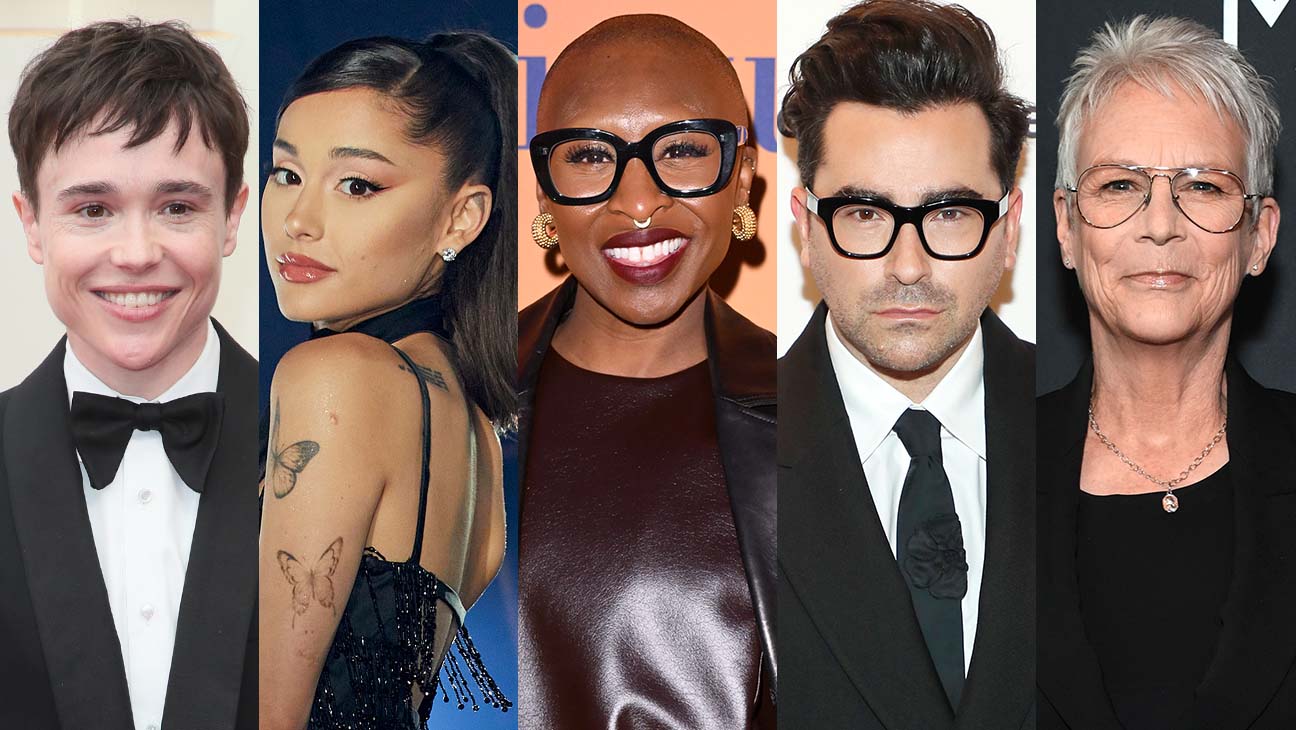 The letter goes on to call on platforms to:
"…take actions against the rise of anti-trans and anti-LGBTQ hate and discrimination…"
The note also goes on to claim that there is a:
"…massive systemic failure to prohibit hate, harassment, and malicious anti-LGBTQ disinformation…"
The letter also states that gender transition surgery is medically necessary, including for children, and refers to those questioning the practice as "online extremists" who are actively promoting hate and violence against LGBTQ people.
This is in response to gender transition surgeries, including hormone and puberty blockers for children, being outlawed in several states across America. As of June, 19 states have passed bills restricting gender-affirming care for minors. Republican Gov. Gregg Abbott (TX) recently signed a bill banning puberty blockers, hormone therapy, and surgery for children under 18 wishing to transition. Nebraska also restricted transgender care for minors. Florida governor Ron De Santis approved similar legislation while declaring:
"We are going to remain a refuge of sanity and a citadel of normalcy."
The letter states these restrictions are "de-humanizing".
Check back every day for movie news and reviews at the Last Movie Outpost