With Cobra Kai seemingly coming to an end with season six, and with Terry Silver defeated and John Kreese on the run, has the "big bad" of the final go-around been revealed? C.S. Lee (Dexter, Avatar: The Last Airbender) could be that guy.
Lee has joined the cast as Master Kim Sun-Young. Who the hell is that? Well, he previously appeared only in a photo in the original movies and then was portrayed in a flashback by Don Lee in earlier seasons of Cobra Kai. In the background to the show, Master Kim was a Grandmaster who created The Way of the Fist – a ruthless style of martial arts that goes against the teachings of Mr. Miyagi. Silver and Kreese were taught this by Master Kim, and it became the basis of Cobra Kai karate.
Will he be aged up with make-up, or only appear in flashbacks? The last season talked of an international tournament, and Alicia Hannah-Kim appeared as Master Kim's granddaughter Kim Da-Eun, an ally of Silver.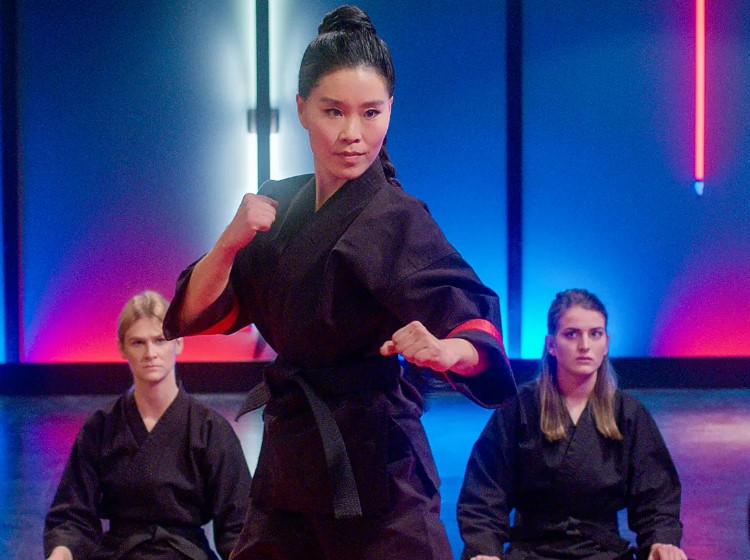 Filming on the sixth season was postponed by the actor's strike, so is yet to begin full production. Episodes will likely not appear on the streamer until the end of 2024. Showrunners have hinted that they will still leave some things open, should there be any future wish to return to the Miyagi-verse:
"We will never give actual closure when it comes to anything. We love working in the Cobra Kai universe, so there's always potential to revisit that world. We're certainly thinking about other ideas within the Miyagi-verse, and it's only a matter of time before we figure out exactly which direction we're gonna head… We're really excited about Cobra Kai Season 6. We're gonna go out with a bang, and it's gonna be an amazing experience for fans of the franchise."
Sony has been working on a new Karate Kid movie, but this is Sony so Lord knows what they will end up creating, especially as the new movie does not feature the involvement of the Cobra Kai team. In any other industry, the people who resurrected a long-dead franchise and turned it into one of streaming's biggest hits would probably be asked to get involved, but Hollywood gonna Hollywood.
Check back every day for movie news and reviews at the Last Movie Outpost